FREE SHIPPING FOR ORDERS OVER $60
Bird Silhouette
Upgrade your coffee and tea game with this sleek and sophisticated set of 2 fine bone china mugs featuring "Bird Silhouette" design in black and white. These mugs are not only elegant and durable, but also lightweight and easy to clean, making them perfect for everyday use.
The timeless black and white design featuring bird silhouettes will add a touch of modern elegance to any kitchen or office. Perfect for coffee, tea or any other hot beverage, they will be a great addition to your own collection, or a great gift for a bird lover or someone who appreciates modern design.
This set makes an excellent gift for your beloved or special someone. It comes packaged in an attractive gift box, ready to be given as a gift without any hassle. Don't miss out on this opportunity to elevate your coffee mug collection and add a touch of modern sophistication to your home with these stunning fine bone china mugs.
Each Mug Capacity: 360 ml or 12.17 oz approx.
Height: 4.25" approx.
Width: 3.25" approx.
Material: Bone China
Care: Microwave and Dishwasher Safe
Customer Reviews
02/08/2023
Donna H.

United States
McIntosh Mugs
Beautiful. Highly recommend. Love their products. Sent in a timely fashion, great packaging and overall, very pleasant experience. Will definitely buy more products from them. Also purchased Bateman mugs which I love. Lightweight and good quality. Very satisfied.
02/01/2023
Barbara F.

United States
Bird Silhouette Mug Pair
Love the black and white theme.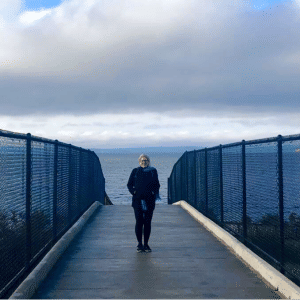 SL
01/19/2023
Suzanne L.

United States
Beautiful
I love these mugs! Thank you.
02/16/2022
Peter E.

United States
Flying High
This is the perfect gift for a couple named Bird. They're sure to like the mugs, since they are great quality and artistically pleasing. The birds flew down to Georgia quickly and were well-packed. I haven't gifted them yet. Very happy.
01/12/2022
Adva M.

United States
In love with the cups
I saw them in a small store in Woodstock NY but didn't buy them. On our way back to NYC I already regretted and started to look for it online, it wasn't easy because I couldn't remember the name of the company. After a few weeks I got it and I love them! There is only one issue- I take VERY good care of them, hand wash only and I don't let anyone use them! They are MY coffee mugs! But one of them got a small crack at the top and it's very frustrating, especially after taking very good care of them and being extremely careful.